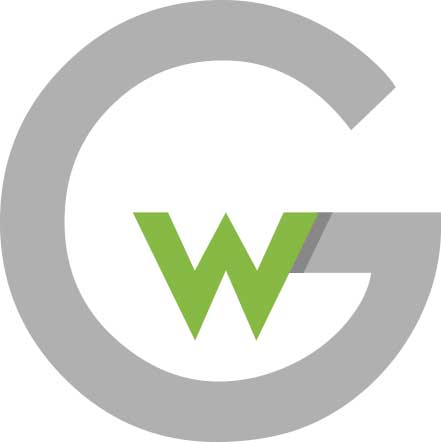 Gostware allows you to manage your hotels, residences, condominiums, spa, travel agency, customizing our booking engine application to your workflows.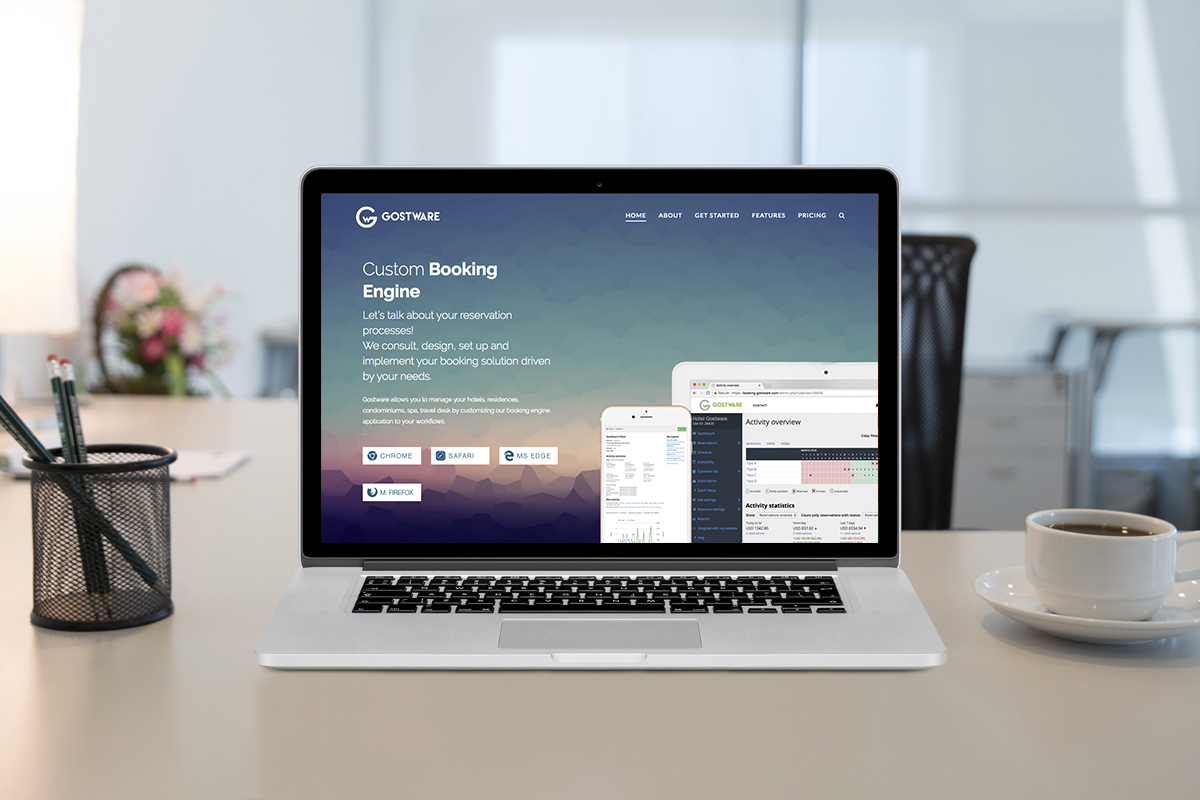 Custom Booking Engine
Let's talk about your booking process! We advise, design, configure and implement your booking solution according to your needs.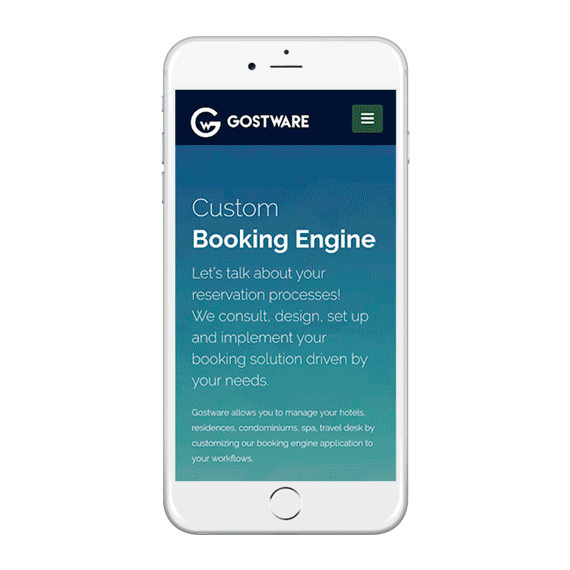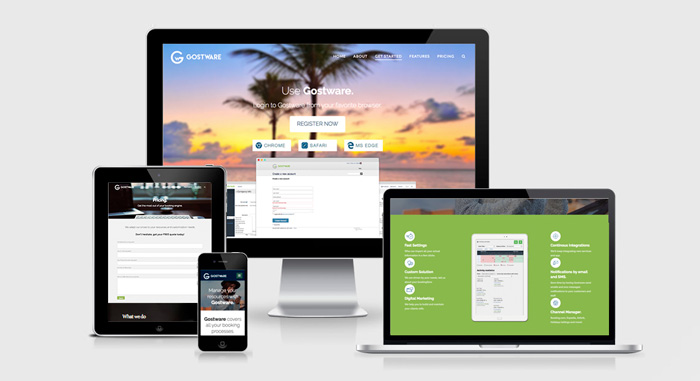 Gostware covers all your booking processes.
Use Gostware from your favorite browser and device.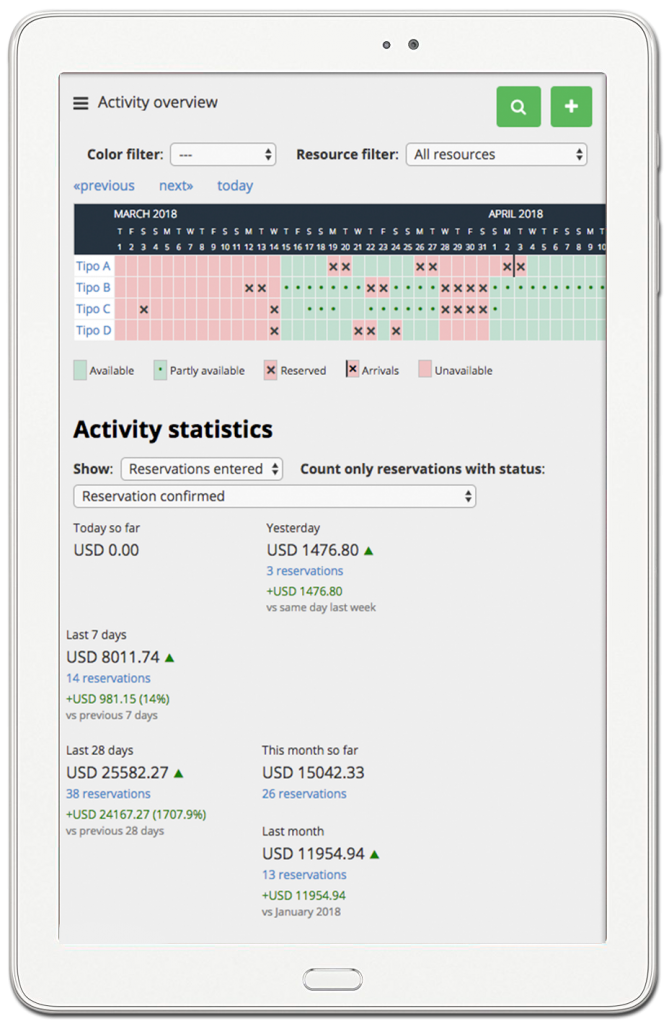 Access your notifications whether you're on your computer or mobile device.