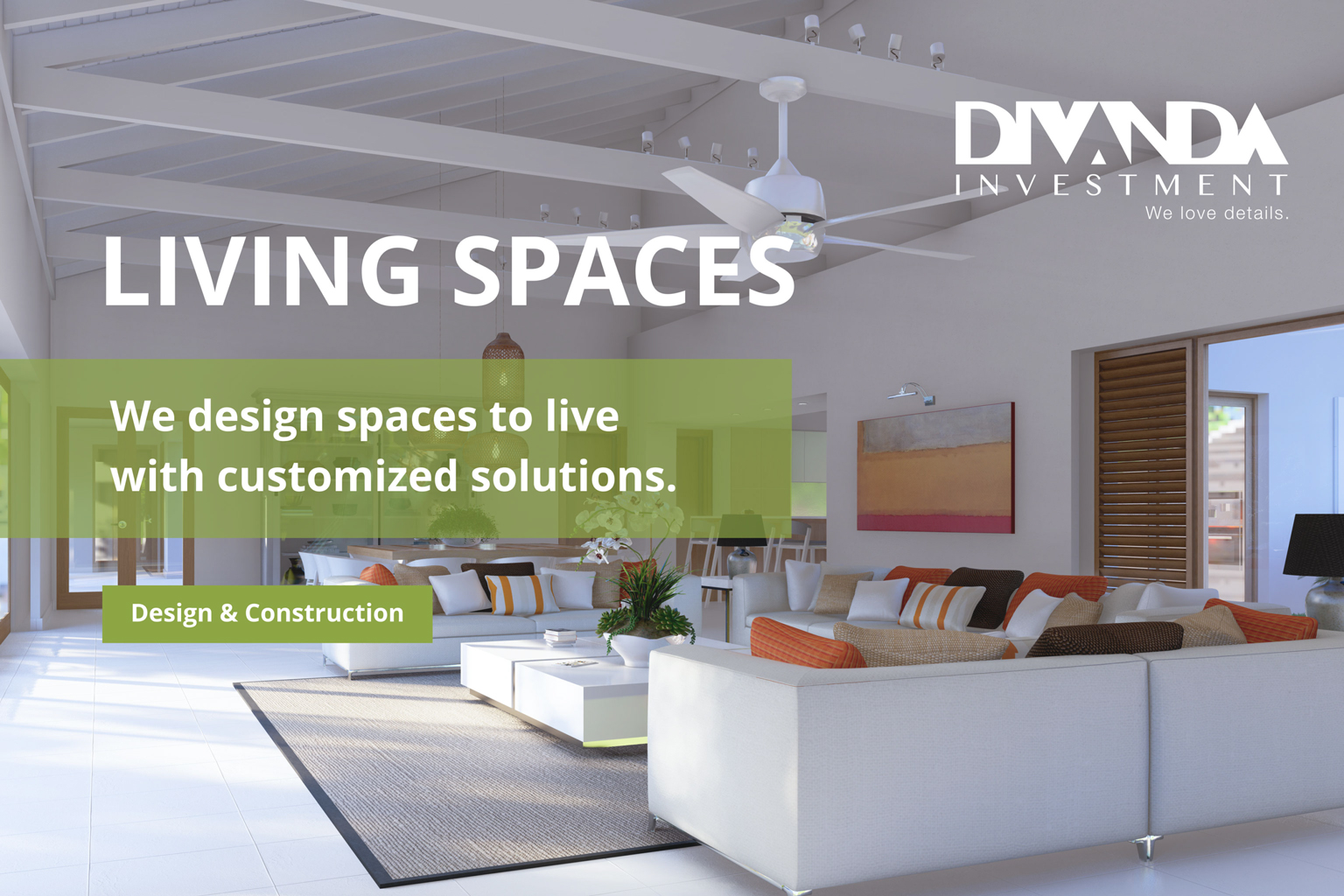 Design process | Evolution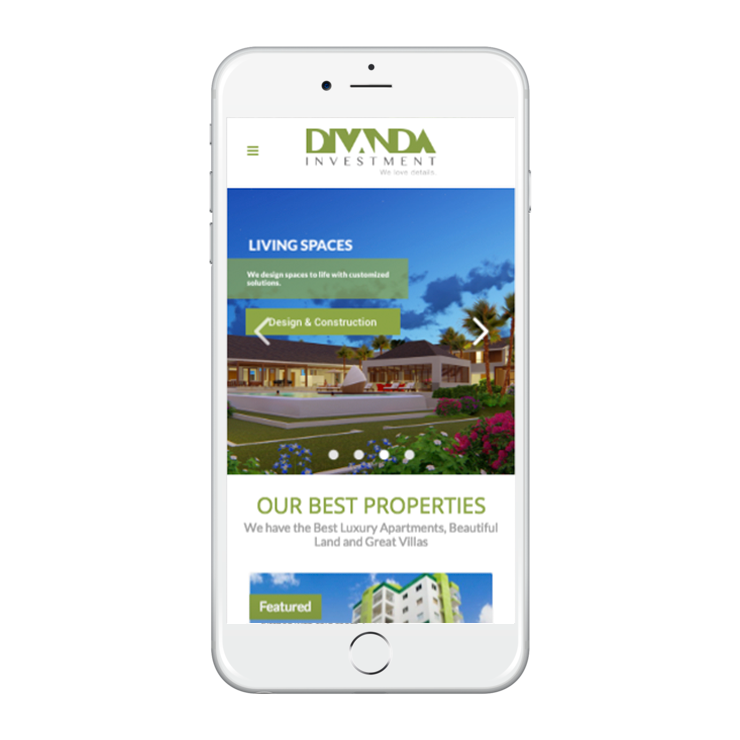 Divanda Investment

Since 1974, Divanda Investment has been a Dominican company specialized in the supply of housing on the Caribbean island. The company also offers the services of renting villas and apartments, offering its tenants a first class service and personalized attention that satisfies any demand in a short time.
Responsive Web Design
Responsive or adaptive web design is a web design technique, with it we look for the correct visualization of the same page in different devices, from desktop computers to tablets and mobile phones. Responsive design reduces development time, avoids duplication of content, and increases the virality of content by allowing it to be shared in a much faster and more natural way.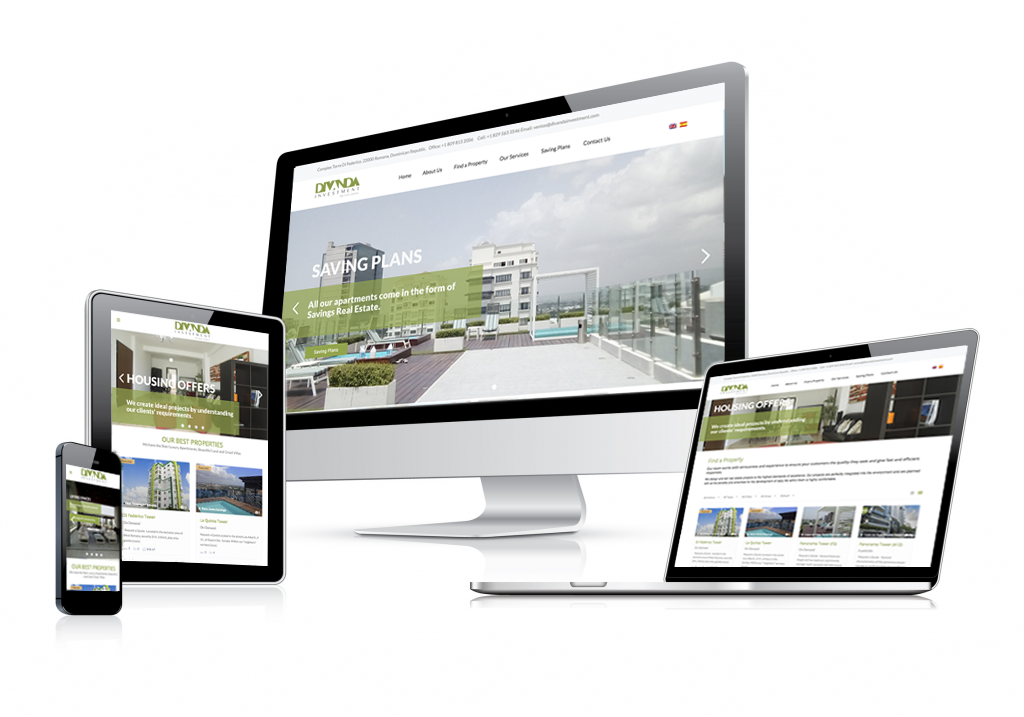 Visual Identity  
The visual identity is a set of graphic elements that are aligned with the message that communicates the brand, we ensure that the image of it is coherent and consistent.